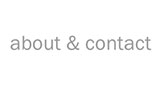 "why should be the first question, and the first to be answered"
Brent has extensive experience of teaching across a wide range of visual communication courses at both an undergraduate and postgraduate level built up over a 23-year career, a career that has also been very closely linked to his industry and entrepreneurial experiences. Indeed, it is this very real-world experience that is the cornerstone of his vocational approach to education.
In this career he has accumulated a great deal of hands-on experience in new course development as well as refreshing and modernising well established courses via innovative curriculum transformation, at both an undergraduate and postgraduate level. Such new courses as BA (Hons) Graphic and Media Design, for example, an industry-focused pathway for graphic designers seeking to work in the interactive sector, and MA Visual Communication, a course designed to promote the convergence of the creative process by bringing together students from a diverse range of practises, from graphic design to film and fashion; a successful and innovative postgraduate course with both campus-based full & part-time delivery alongside a very successful distance learning model, 24 students in the first year of delivery rising to 42 in the following year. Indeed, this success at delivering blended learning courses with a particular emphasis on distance learning and a proven track record of recruitment has seen invitations to both chair and act as an external board member on a number of validation panels and events, from postgraduate courses in Malta to distance learning focused postgraduate and campus-based undergraduate courses here in the UK.
More recently Brent has led his team through an extensive curriculum review process leading to the complete re-writing and validation of all courses within the group, graphic design, illustration, fine art and photography as well as creating new courses such as BA (Hons) Body Art, the first undergraduate course in the UK that has been developed for the tattoo industry, alongside the accelerated 2-year degree BA (Hons) Visual Communication, a degree designed to straddle illustration and graphic design. Throughout this process, he has looked to wherever possible enhance student experience whilst increasing the breadth of transferable skills acquired through shared modules and delivery, in the process creating a new class of visual communicator, one who has a broader grasp of the sector and so one who is aligned nearer to the needs of the industry. Parallel to these endeavors he is an academic lead who knows the value of relevant and contemporary knowledge, both within industry and academia, and so one who continues to work as a consultant and external examiner.
As a visual commentator with a particular bias towards branding and entrepreneurial skills Brent is a well-regarded speaker, UK and internationally
Visiting Lecturer to Norway, postgraduate & undergraduate, The Norwegian Academy of Music, KUC & UiA (ERASMUS) – 2016 - 2020
Visiting Lecturer to ECF (European Creative Futures), Utrecht 2019 (ERASMUS)
Visiting Lecturer to Skola Michael, Prague, Czech Republic 2018
Visiting Lecturer to SIT Shanghai Institute of Technology, China – 2018 & 19
Visiting Lecturer at Fête de l'animation de Lille, France -  2015
Visiting Lecturer at MOTYF 2014, Poland - 2014
Visiting Lecturer at Breda Overlooked, Holland part of the VIVID project (ERASMUS) - 2014
The Visual Communication, Fashion & Applied Arts group at Solent University, Southampton
BA (Hons) Graphic design
BA (Hons) Photography
BA (Hons) Fine Art
BA (Hons) Illustration
BA (Hons) Fashion Management with Marketing
BA (Hons) Fashion Media
BA (Hons) Beauty Promotion
BA (Hons) Fashion Styling & Creative Direction
BA (Hons) Fashion Photography
BA (Hons) Fashion
BA (Hons)Make Up and Hair Design
BA (Hons) Prosthetics and Special Effects Design

MA Creative Direction for Fashion and Beauty
MA Make-up & Hair Design Futures
MA Visual Communication
Design & Art Foundation Course
Online Video Resources
Portfolio preparation, Art and Design - click to view
Virtual Insight Series - Branding, an introduction - click to view
Virtual Insight Series - Branding and you - click to view
Virtual Insight Series - What is marketing? - click to view
Utalks.Boundaryless
The Cultural and Education Section of the British Embassy in Moscow delivers programmes designed by the British Council, this was an interview that I gave based on branding - click to view